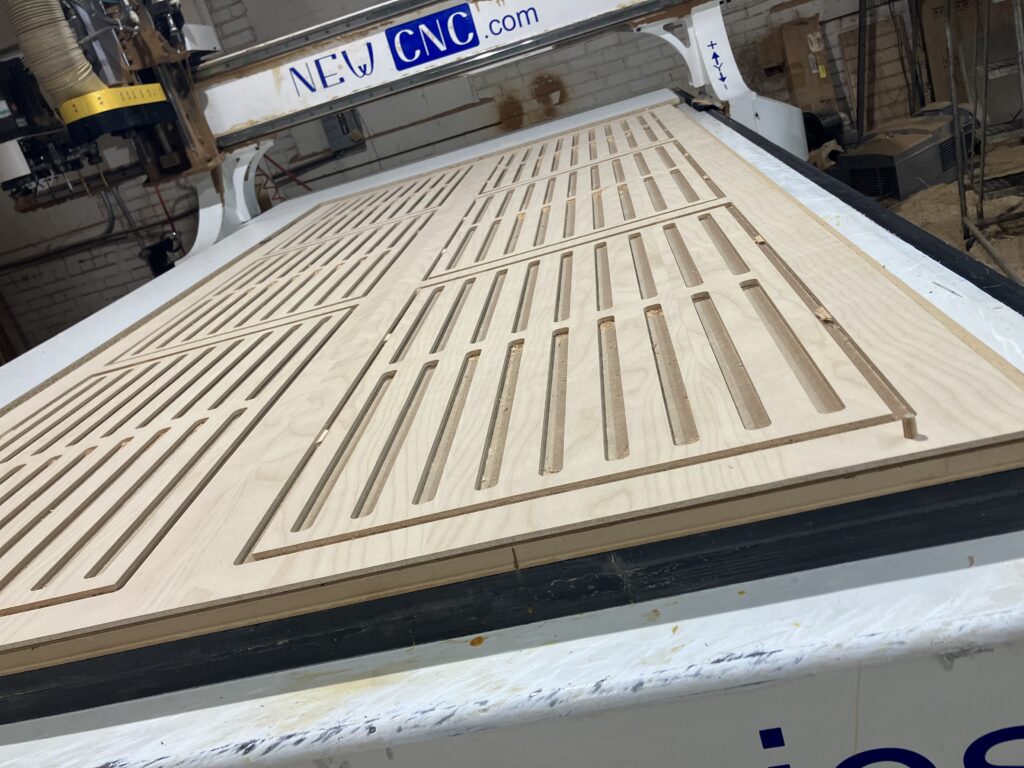 GRK's Woodworking division produces products for grocery store display fixtures – bakery racks, crates, nesting tables, risers for merchandise displays – and much more. In recent years, our projects have included:
Tripods used by the government in agricultural work,
Retail store displays for hair salons,
Grocery store displays,
Christmas merchandise display pieces,
Components used in the casket industry.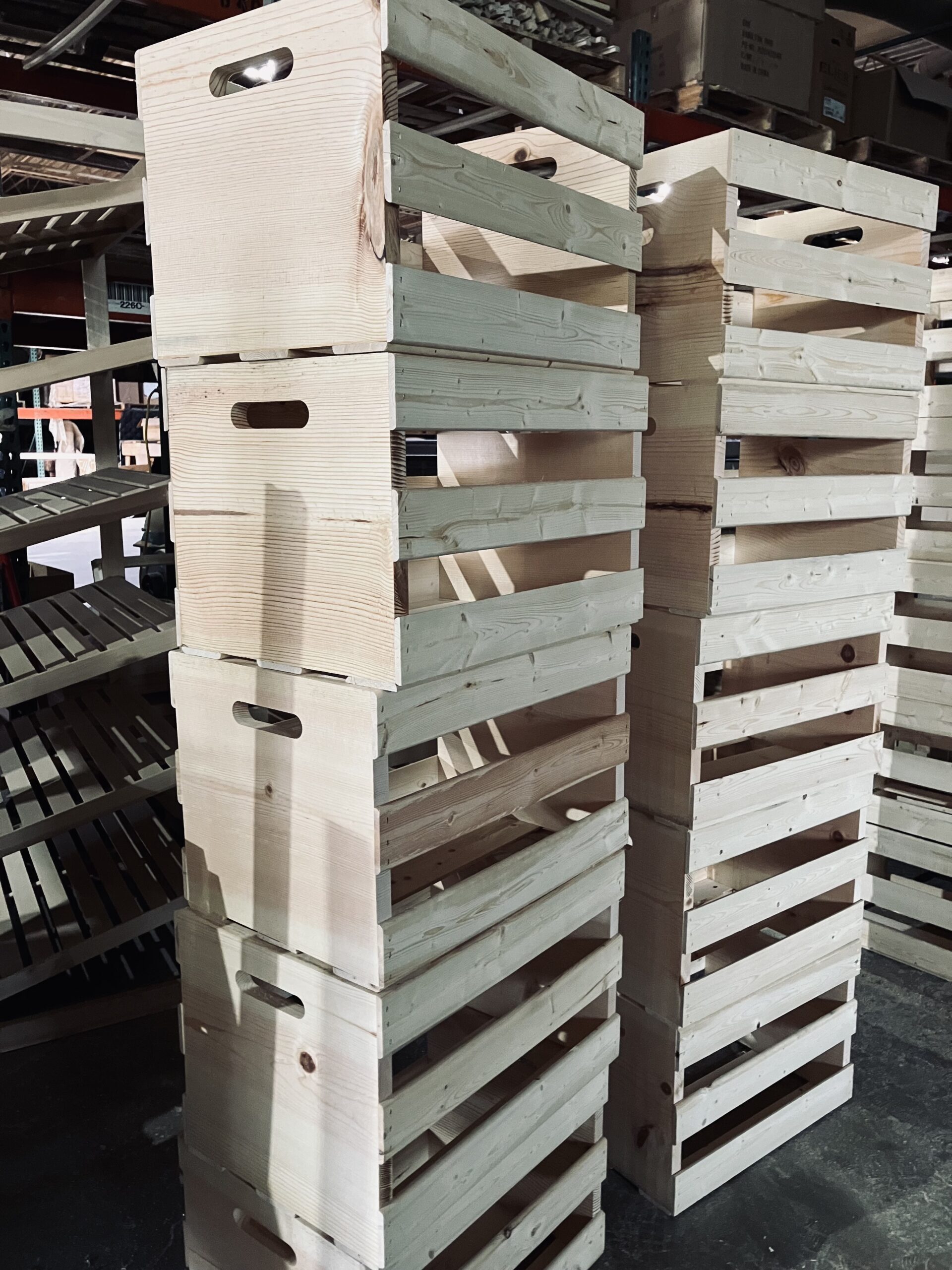 GRK produces custom fixures for any retail application.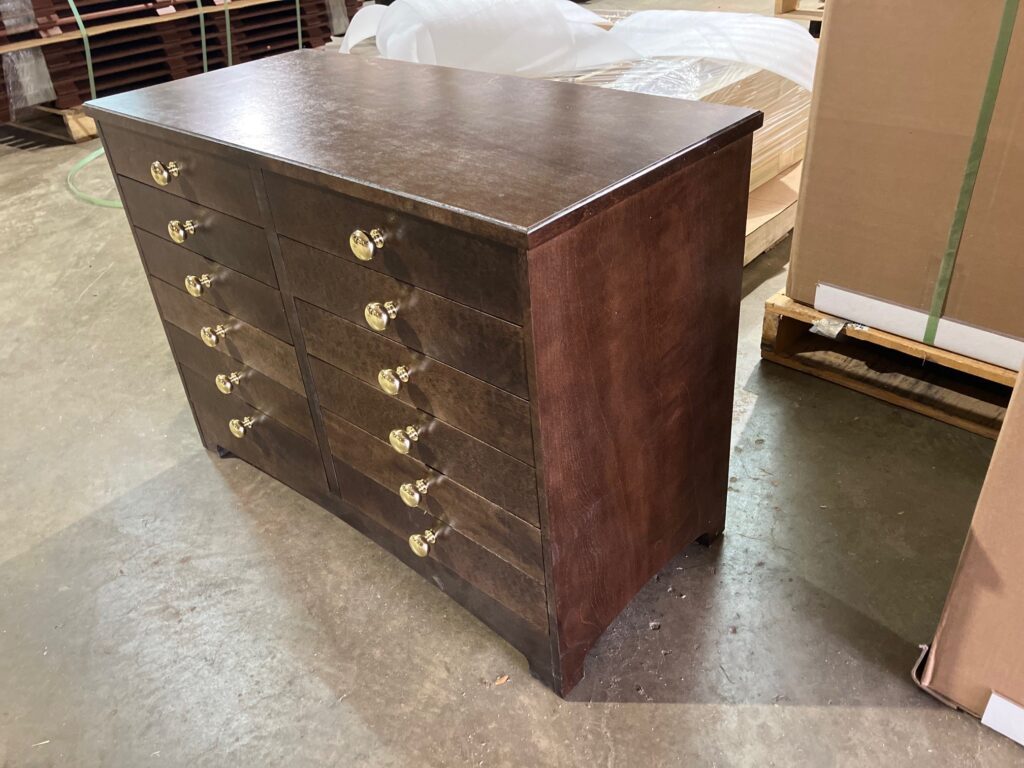 Sheet music cabinets are available in 9- and 12-drawer units. Several oak, mahogany and walnut shades are available. Cabinets may be finished in matte or gloss.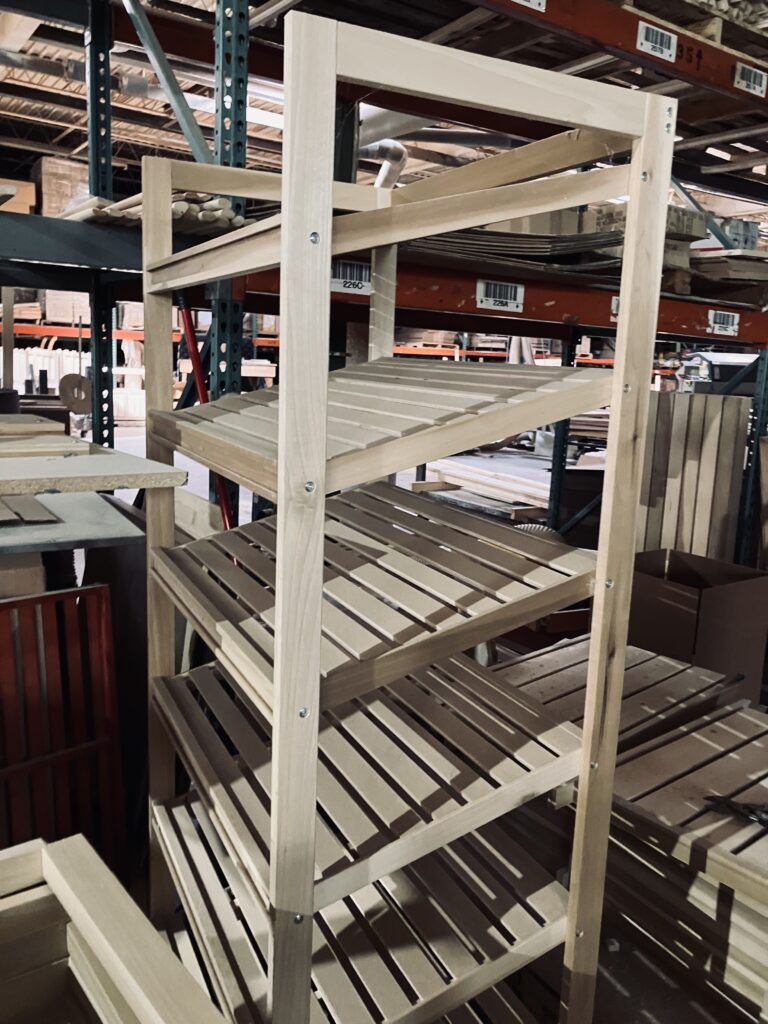 Fixtures unique to grocery stores have been produced by GRK for over 20 years.

GRK has provided wooden components to products made with metal and other materials for decades.